24/7 Full-Service Washington DC / Maryland Plumbing Professionals
Spartan Plumbing, Heating & Air Conditioning is a full service residential plumbing company that services the Washington, DC metropolitan area including Maryland and Northern Virginia. Spartan's highly trained plumbers can handle any residential repair or replacement of water heaters (gas or electric), garbage disposals, sump pumps, sewage ejectors, faucets, sinks, toilets, tubs and showers. Plus we can help you update your kitchen and bathroom fixtures with the latest in faucets, water saving toilets and shower heads. Our expert sewer and drain cleaning can prevent backups that can damage your home and we can install back up systems for your sump pump (more on pumps) that prevent flooding when bad storms knock out your electricity. We are here to help you keep dry and your home undamaged!
The following are some of the services we provide:
• Bathroom plumbing
• Kitchen Plumbing
• Water Lines
• Gas Lines
• Garbage Disposals
• Sump Pumps
• Toilets
• Backflow Prevention
Leak Detection Services
If you don't repair a leak it can damage your home and it could even make you sick! Over time unrepaired leaks can cause unhealthy mold growth deteriorating the quality of the air you breathe.
Dripping or Leaking Faucets
Those little drips don't seem like a lot of water at first glance, but they can really add up to a lot of water loss and cost you money on your water bill.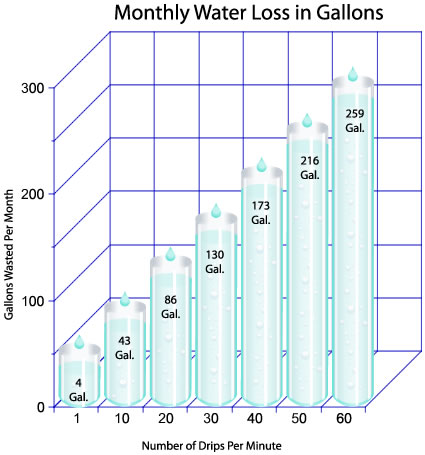 Toilet Repair / Replacement Services
If you have old style toilets in your residence, you could be losing money every time you flush. In an old house, just updating your toilets to a newer standard toilet will save you money on your water bill. In a newer house, consider installing a dual flush water saving toilet as one way you can help the environment while saving on your water bill. Spartan will be happy to show you all of your water saving options and explain the pros and cons of the different water saving choices. One indicator that you need to replace your toilet is noise. If you can hear your toilets running, if you hear ghost flushing at night–they are costing you! We can also perform a residential water audit to help you detect all your water inefficiencies and correct them. Learn more about our bathroom toilet repair services.
Handicapped Bathroom Upgrades
Spartan can transform your bathroom with a walk in shower installation that is wheel chair accessible, grab bars, shower benches, handheld showers and curved shower bars for additional space in your shower. We also recommend higher toilets and toilet seats that are suitable for a handicapped person or for any individual that wants greater comfort and less wear and tear on the knees. We can also install walk-in bathtubs that are easy to get into and reduce the risk of slips and falls. Spartan Plumbers have been here for almost half a century, and we want to help our aging customers make their bathrooms comfortable and safe!
Contracting the Best Plumbing Company
For residential plumbing services, Spartan Plumbing, Heating & Air Conditioning is your best choice. We have a Better Business Bureau BBB

Rating rating, we are highly trained professionals and the nicest plumbers and drain cleaning technicians in D.C., Maryland and Northern Virginia!
Complete our Schedule Service form or Call: 1-800-882-0194 for service.
Customer Reviews on our Plumbing Services

My technician Juan was excellent. Very pleasant and very knowledgeable of the service I needed. He knew right away from just hearing the furnace the problem. If I should ever need your services again I would truly request him. Thank you
– Ola Mosley
Joaquin is the best
– Cristal Evans
Upon arrival JOE and (Joe Jr too) immediately went to work at my property in DC and within 30 minutes they completed a FULL Inspection and handed me a written report of the findings. They were knowledgeable, courteous and clean -rare for some plumbers- delivering a valued service.
– Jacques Chevalier
Excellent and quick service. My HVAC unit was serviced by a tech named Juan….very professional and polite. No complaints at all.
– Jared Orr
Scheduling was easy when I called Spartan. They basically asked "when do you want us to be there?" Even though they were late in arriving for the scheduled afternoon appointment, they called and showed up in the early evening. They were courteous, quick, clean and did a great job unstopping our kitchen drain line. Best of all, very reasonably priced.
– Thom Rubel