Spartan Plumbers provide 24 hour Emergency Plumbing, Air Conditioning, Heating and Drain Cleaning service for residences in the Silver Spring, MD area. We assist customers with plumbing needs such as cracked or broken pipes, pipe leaks and underground pipe repair. Our  HVAC  services include a/c repair, heat repair, furnace repair, heat pump repair and energy efficient central air conditioning system replacement or installation. 
To Schedule Service Click Here or To Inquire About a Free Estimate Click Here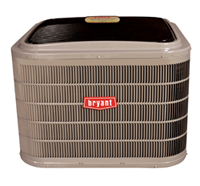 The following is a list of our typical service requests:
Residential Plumbing
Commercial Plumbing
Grease Removal and Pumping
F.O.G. Violation Correction
Grease Traps, Interceptors and Grease Recovery Devices
Furnace, Heat Pump & Boiler Repair and Replacement
Energy Efficient Heating and Air Conditioning System Installation
Heating System Repair / Replacement
Central Air Conditioning (A/C) Repair and Replacement
Freon Leak Detection / Dye Test
Leaking / Dripping Pipe Repairsback
Cracked  or Broken  Underground Pipe Repair
Drain Cleaning / Unclogging
Energy Saving HVAC Maintenance Service Contracts
Water Heater / Boiler Repair and Replacement
24 hour Emergency Plumbing and Drain Cleaning
Energy Audits
Energy Home Improvements, Retrofits and Insulation
Plumbing, HVAC and Energy Financing
To Schedule Service, fill out our Schedule Service Request form. Below is additional information on some of the services offered in Silver Spring Maryland.
In 1964, the same year Spartan Plumbing, Heating and Air Conditioning was founded, the Governor held a ribbon cutting ceremony in Silver Spring, MD to celebrate the opening of the final segment of the 64 mile Washington Beltway. In 1978 when the first metro station opened in Downtown Silver Spring, Spartan Plumbing, Heating and Air Conditioning was already 14 years old providing residential plumbing and drain cleaning service throughout Silver Spring Maryland just as the Metro expanded the red line to include stops in Forest Glen, Wheaton and Glenmont. Spartan plumbers were familiar with the old downtown Silver Spring landmarks like the original Gifford's Ice Cream, the KB-Silver Theatre and the Tastee Diner in its original location.
For 46 years, Silver Spring, Maryland homeowners have appreciated the fact that Spartan Plumbing doesn't charge extra for evening and weekend plumbing service. Silver Spring residents like knowing that the plumbing company they use has a Better Business Bureau A+ rating and that they have 24 hour emergency service so that when the kitchen sink clogs up in the middle of a dinner party, you know that you can call a Spartan Silver Spring md plumber to clear the drain stoppage, even late at night. The History of Silver Spring, Maryland and Spartan Plumbing Heating and Air Conditioning go hand and hand. Like our customers, we grew and changed with the times. We're highly trained, professional plumbing contractors, up to date, and becoming greener every day, not unlike our customers! So if you would like a tankless hot water heater that saves energy, is good for the environment and gives you all the hot water on demand you need, Spartan Plumbing is the company to call. We can help you pick out water conserving toilets, faucets and fixtures that will make your bathroom cost less on your water bill and work better in every way. Let our plumbers do a bathroom safety and comfort check in your Silver Spring home. We can install grab bars, curved shower rods, and high toilets to take the wear and tear off of your knees. If someone in your family is aging or has mobility issues we can install ADA compliant toilets that are also water saving like the Toto Drake II, which not only helps you save money on your water bill but also works better than most toilets, has fewer clogs and stoppages and is easier to clean. We can also install Toto washlet seats that are good for people who do not have room for a bidet or for people caring for aging or disabled relatives.
Schedule Plumbing Service or Ask For a FREE Estimate Today!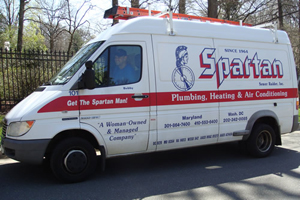 Spartan Plumbing, Heating and Air Conditioning is a woman owned and managed company that services the Silver Spring, Maryland area and has established a reputation for delivering top-notch service in the area. We have professional, licensed, bonded and insured plumbers who have the skills, knowledge and experience to fulfill any of the plumbing repairs or problems that you may require from a broken sewer pipe underground to a new sump pump in your basement. We're here to help, so give us a call or schedule service online today!
Spartan not only provides Silver Spring MD plumbing services, we also provide Silver Spring MD HVAC services. Visit the links below for additional HVAC repair and installation services:
Silver Spring, Maryland zip codes serviced with Plumbing and HVAC services include: 20901, 20902, 20903, 20904, 20905, 20906, 20907, 20908, 20909, 20910, 20911