Some of Spartan's Plumbing Services in Dupont Circle and all of Washington, DC Include:
Leaking Pipes, Cracked and Broken Pipes, Pipe Repair and Re-piping
24 Hour Emergency Service
Drain Cleaning for Clogged and Blocked Drains, Stopped Toilets and Back Ups
No Extra Charge for Weekend or Evening Service
Bathroom / Kitchen Leaks
Gas Leaks and New Gas Lines
Water Heaters repair and installation
Sump Pumps, repair, replacement and new installation
Sump Pump Battery Back Up Systems
Jammed or Broken Garbage Disposals, repair, replacement and new installation
Gas or Steam Boiler repair, replacement and new installation
Video Camera Pipe Inspection
Underground Main Water Service or Main Sewer Pipe Repair, Replacement or Installation
Dripping Faucets, New Faucets and Faucet Repair
Toilet Repairs and Replacements
Free Plumbing Estimates
Financing
Commercial Plumbing Services in Dupont Circle and all of Washington, DC
If you are a restaurant, commercial or church kitchen manager in Dupont Circle and you need help with F.O.G. Violation Correction, Spartan Plumbing is the commercial plumbing expert when it comes to Fats, Oils and Grease in your drain lines. We have the following services for Restaurants, Commercial or Institutional Kitchens:
Commercial Grease Removal and Pumping
Water or Hydro Jetting Grease from your Drain Lines
Commercial Drain Cleaning, Snaking and Object Removal
Grease traps, Grease Recovery Devices and Grease Interceptor Installation
Restroom Plumbing Fixtures Repair and Installation
Bar Sinks and Mop Sinks Repair and Replacement
24 Hour Emergency Service, 7 Days A Week
Free Estimates
Air Conditioning Repair, Heat Repair, No Heat or No A/C in Dupont Circle or DC?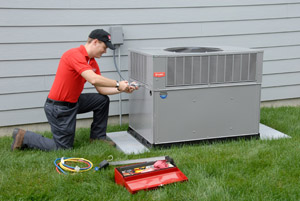 If you have no heat or no a/c in Dupont Circle—you need to Get the Spartan Man Now! Spartan Provides Heating and Air Conditioning (HVAC) Services to Dupont Circle and all of Washington, DC Including:
Central Air Conditioning Service, Repair and Installation
Heat Pump Service, Repair and Installation
Furnace Repair, Service, Repair and Installation
All Types of Boiler Repair and Installation including Gas and Steam Boilers
Radiator Repair and Replacement
Heating Service, Repair and Installation
Air Cleaners, Humidifiers, UV Air Purification Systems
Programmable Thermostats
Oil to Gas Conversions
Electric to Gas Conversion
Heating and Air Conditioning Maintenance Service Contracts
Air Conditioning Tune- Ups
Free Estimates
HVAC and Energy Financing
To Schedule Service, Call us or fill out our online Schedule Service Request Form Now!
Plumbing, HVAC & Financing in Dupont Circle DC
Many units past 10 years old should be reviewed as potential replacements for the fact that 10 years pushes the life of the unit as well as efficiency. Spartan offers financing for customers that need new systems, yet can't afford the replacement. Contact Us today for more information.
.