Spartan provides 24 hour emergency and regular service for residence in Cheverly, MD. We assist customers with plumbing needs as well as HVAC repair / replacement services. The following is a list of our typical service requests: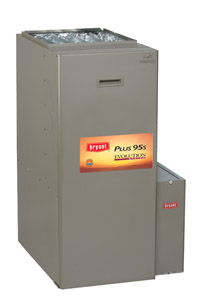 24/7 Emergency Services
Plumbing – Residential
Plumbing – Commercial
HVAC Installation
Heating System Repair / Replacement
A/C Repair and Replacement
Leak / Drip Pipe Repairs
Drain Cleaning / Unclogging
HVAC Maintenance
Water Heater / Boiler Services
Energy Audits
To Schedule Service fill out our Schedule Service Request form. Below is additional information on some of the services offered in Cheverly, Maryland.
> Schedule Plumbing Service or Ask About a FREE Estimate Today!
When residents have a need for Cheverly, Maryland plumbing services, they contact the professional contractors at Spartan Plumbing to help them. Spartan plumbers have the knowledge and training to get the job done right the first time. Spartan is a woman owned and managed plumbing company that is celebrating their 46th year in business. Spartan Plumbers have a Better Business Bureau A+ rating and they understand the importance of your time and money when dealing with your Cheverly, Maryland plumbing needs. If your hot water heater is leaking from the bottom or not operating properly, a reputable plumber will be able to fix these issues in a fast and efficient manner. When your bathroom sink, tub, toilet or your kitchen faucets need repair or replacement; Spartan plumbing will be able to inform you of the plumbing services that are available that will provide you and your family with quality service at reasonable prices and the peace of mind that using a licensed, bonded and insured plumber can provide.
Leaks in Cheverly, Maryland
Any plumber can tell you that leaks in your home can add up to gallons of water lost and expensive water bills. Leaks can also cause expensive water damage and mold growth. That is why homeowners throughout Cheverly, Maryland are taking advantage of annual maintenance inspections on their plumbing units and products. The reputable plumbing contractors at Spartan Plumbing know what to look for to perform these inspections. By opting to have an annual maintenance inspection for their residential plumbing, Cheverly, Maryland homeowners decrease the chances of having to pay for expensive emergency plumbing repairs. During an annual maintenance inspection, a plumbing contractor will inspect every component of your various plumbing fixtures and systems. If they do notice a sump pump, hot water heater, toilet, sink or faucet in need of repair or replacement, they do quality work at reasonable prices. The plumber can perform the preventative maintenance check up once a year and give your family the peace of mind of having a reputable plumber examine your pipes and plumbing fixtures.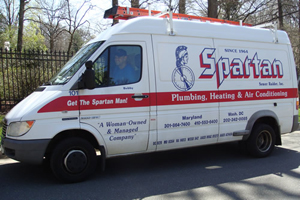 24 Hour Emergency Plumbing Service & Drain Cleaning in Cheverly, MD
When problems arise such as a broken water pipe in your yard or basement, a clogged drain, a broken sewer pipe or a toilet overflow, remember that Spartan Plumbing has 24 hour emergency service. Spartan Plumbers can snake or electrically clean your stopped up drains and clear all clogged up pipes. Contact Spartan Plumbing 24/7 to schedule service!
> Schedule Plumbing Service or Ask For a FREE Estimate Today!
HVAC Services
Spartan also provides HVAC services to the Cheverly, Maryland area. Services include air conditioning and heating repair, replacement and installation.
For additional information visit: